If your business is open with various multi-channel methods you should know the importance of having a single-window customer interaction dashboard to monitor the customer's profile and interactions for better issue resolutions and understand his/her requirements with your business.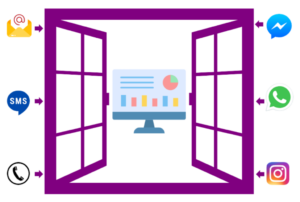 The ultimate aim of these platforms is to understand the customer and provide on-time delivery of solutions to make the business communication process outrun uncertainties.
Table of Contents
1. What is a Customer Interaction Dashboard?
It is a database platform and customer interaction flown into your business through different online contact channels. Applicable for those who manage or want to connect with their customer through a single window effectively.
For Example:

2. The distinguishing features of a Customer Interaction Dashboard.
Identifying the number of contacts created and the source of the communication channel – A well-segregated list with the latest contacts and from which channel can be identified and monitored easily.
Monitoring a single platform to identify all the customer queries – You will get access to overview a conversation that reflects the source by which a customer contacted your business and also can identify the purpose through a single window.
Recognizing the metrics of each Conversation channel easily – A platform to easily measure the number of conversations per channel based on different customized values.
Increasing the Customer Response Rate – Never lose a customer inquiry again. Get notified when a customer engages with your business from any channel so that the assigned executive can respond immediately to resolve the issue.
On-track of daily activities – Get an instant report of all the customer details, chat records, and status of the ticket, and make ways to improve the customer support process.
3. Market Watch
Calls – Phone calls still lead to the most common type of business communication. More than 65% of users still prefer to connect with a business through live conversation for better issue solvency. It is because of the convenience of conveying the right information at the right time without any delay and delivering a response to get the right solution without further delay.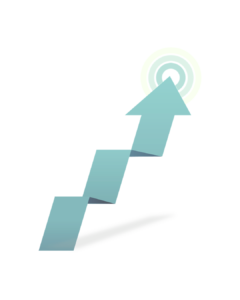 SMS – By 2023 $336.5 billion will be the average spent on mobile advertising and 3.6 trillion business-related texts will be sent. SMS – This will create an opportunity to effectively run your SMS support channel and provides the possibility to define the audience response rate.
Emails – Almost 30% of marketers look for email marketing to drive sales conversions, while 20% look to email to increase customer loyalty and advocacy.
Social Media Channels – The conversion rate is 15% higher than those who ignore the support request receiving from. Social Media – Total revenue is expected to show an annual growth rate (CAGR 2022-2026) of 8.57% resulting in a projected market volume of US$60.29bn by 2026.
WhatsApp – WhatsApp – It is the most popular messaging app in over 100 countries In 2021, it generated $8.7 billion in revenue, almost all from the WhatsApp for Business app.
(Data from www.similarweb.com, www.statista.com, www.businessofapps.com)
4. Omnichannel Solution from astCRM
A future-ready customer intercommunication platform implemented for your business process. With the implementation of several data flow techniques, astCRM www.astcrm.com has developed a
user-friendly interface to monitor and evaluate the customer interaction metrics eventually resulting in understanding your marketing solutions and strategizing product development.
5. Why use Omnichannel Solution from astCRM?
A Collective Communication Solution for Your Business to Run Effectively (A single window for all your customer queries and information to fall into access and evaluate for better data flow improving efficiency)
A well designed user-friendly dashboard of customer report data structure (You will experience a user-friendly dashboard of the customer and executive activities for a better understanding of the status)
Get Notified of the latest Interaction (You will get an on-time notification with the latest customer data and interaction which will impact better customer delivery rate and organize the Tickets more effectively)
In-depth report analysis for better task evaluation (A detailed report on the basis of your customers, interactions, the current status of the tasks, and the services offered can be overviewed and can be strategized for future betterment)
Conclusion:
*astCRM Omnichannel can help you to collect and organize your customer queries from different sources which fall into one single funnel with the support of a user-friendly dashboard that enhances your business process and functions more effectively.